Hi! Hello! Welcome to today's Happy List.
I'm glad you're here.
This week on the blog I shared some festive 4th of July ideas from the archives. I'll have a new 4th of July idea to share with you next week. I'm excited it worked out…I never know with some of my ideas. Ha!
I also shared how the chainlink fence I painted a year ago is holding up. This is one of the projects where I wanted to see if it actually stood the test of time before I wrote about it.
Thank you in advance for reading today's blog post, sharing things you like, sending good vibes our way, and even engaging with us on Instagram or Facebook. Your support helps keep this blog on the internet!
Now, here's the Happy List!
---
COOKIES FOR THE 4TH
My kids would think these flag cookies with M&Ms by My Uncommon Slice of Suburbia are the coolest thing. I mean, frosting AND M&Ms? Major mom points would be scored.
This idea would work on cupcakes too.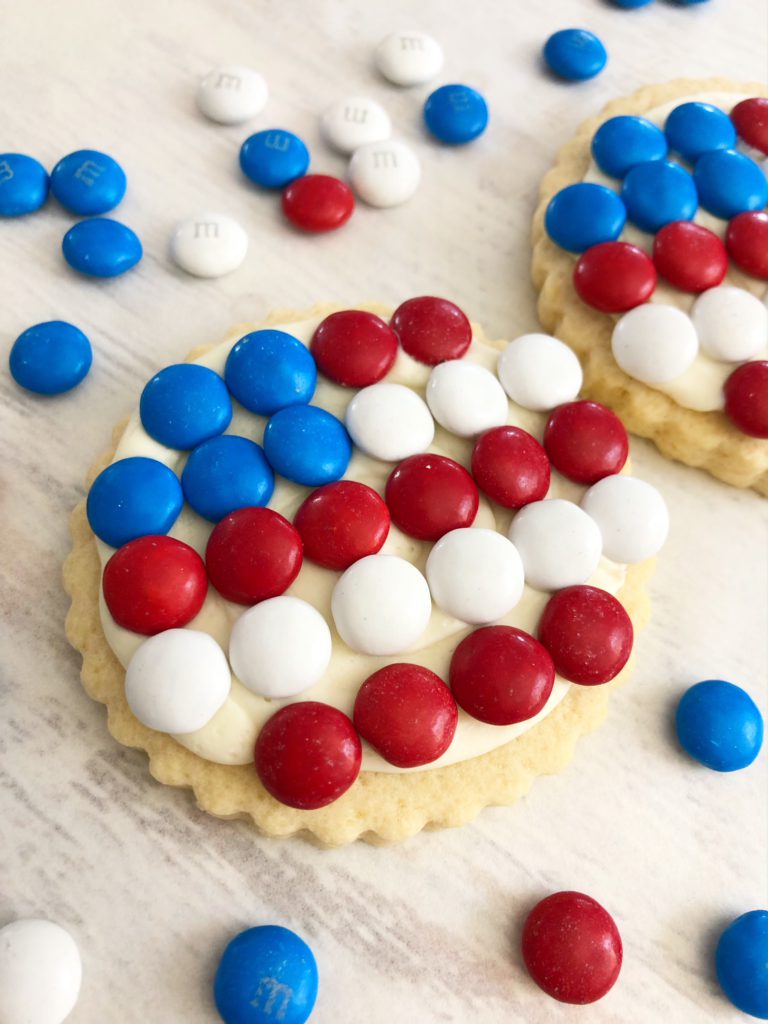 (image: My Uncommon Slice of Suburbia)
---
MADE ME LAUGH
you can't just abbreviate phrases all william nilliam

— slate (@PleaseBeGneiss) March 7, 2022
If the tweet doesn't load, read it directly here.
---
AMPHICAR
Have you heard of amphibious cars? Amphicars are cars manufactured in West Germany in the 1960s that can drive on land or water just by switching gears.
Check out one of New Jersey's own taking his Amphicar for a spin in the below video. You can also learn more by reading this NJ.com article. This is the coolest thing. I totally want one!
If the video doesn't load, you can get it directly here.
---
EMBROIDERY ON A VINTAGE GRAIN SACK
This project is SO clever. Sarah from Sadie Seasongoods jazzed up a vintage grain sack with some embroidery stitching and I love how it turned out.
You could take Sarah's idea and apply it to almost any fabric that has a print or graphic already on it. Talk about possibilities!
Get the directions here.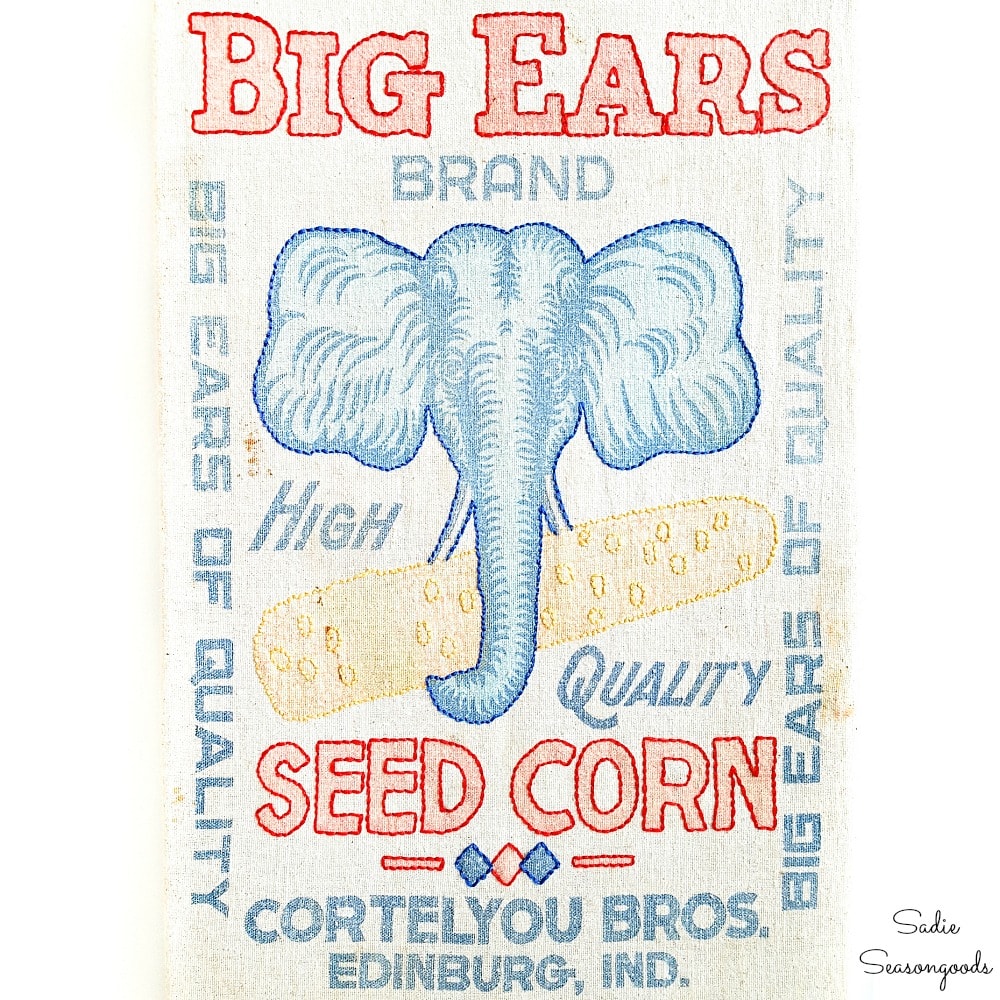 (image: Sadie Seasongoods)
---
TYPEWRITER BIRDS
Artist Jeremy Mayer makes metal sculptures out of old typewriter parts. How amazing and creative is that?
Please go look at the rest of his work in this This is Colossal article. You'll never look at an old typewriter the same way.
You can also see the rest of Jeremy Mayer's work here.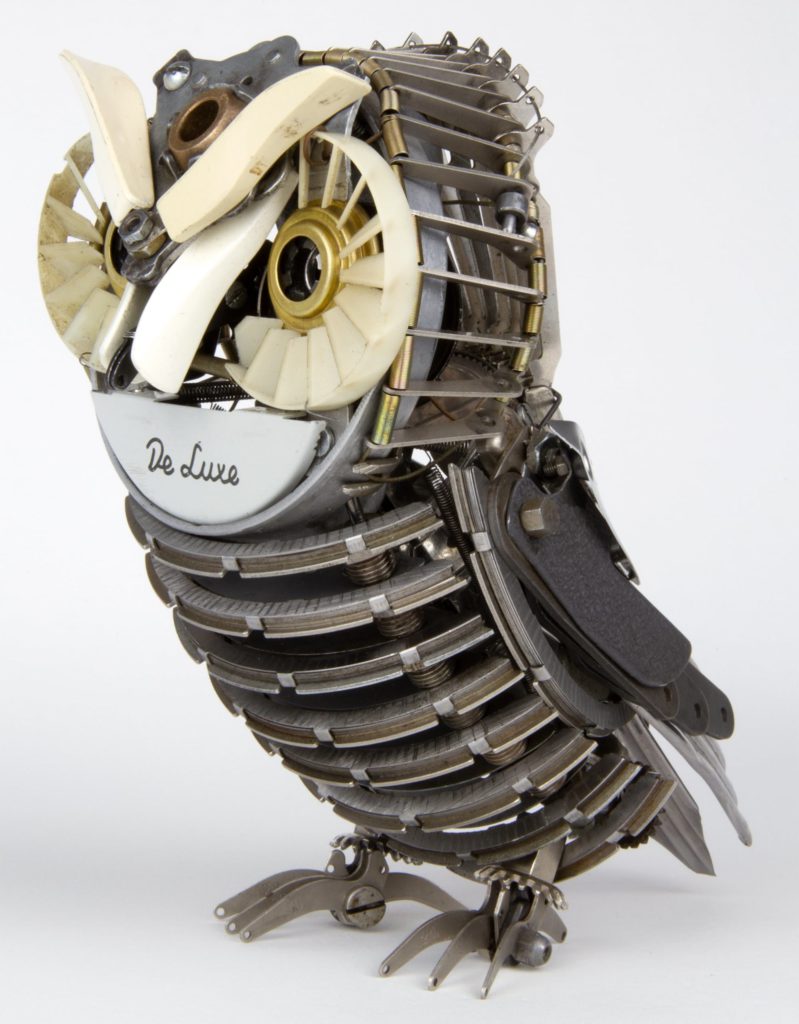 (image: Jeremy Mayer via This is Colossal)
---
ROOM DIVIDER
I love how this window is used as a room divider. Check out how it is secured to the ground.
This country home by Jenny O'Connor Studio is full of inspiration!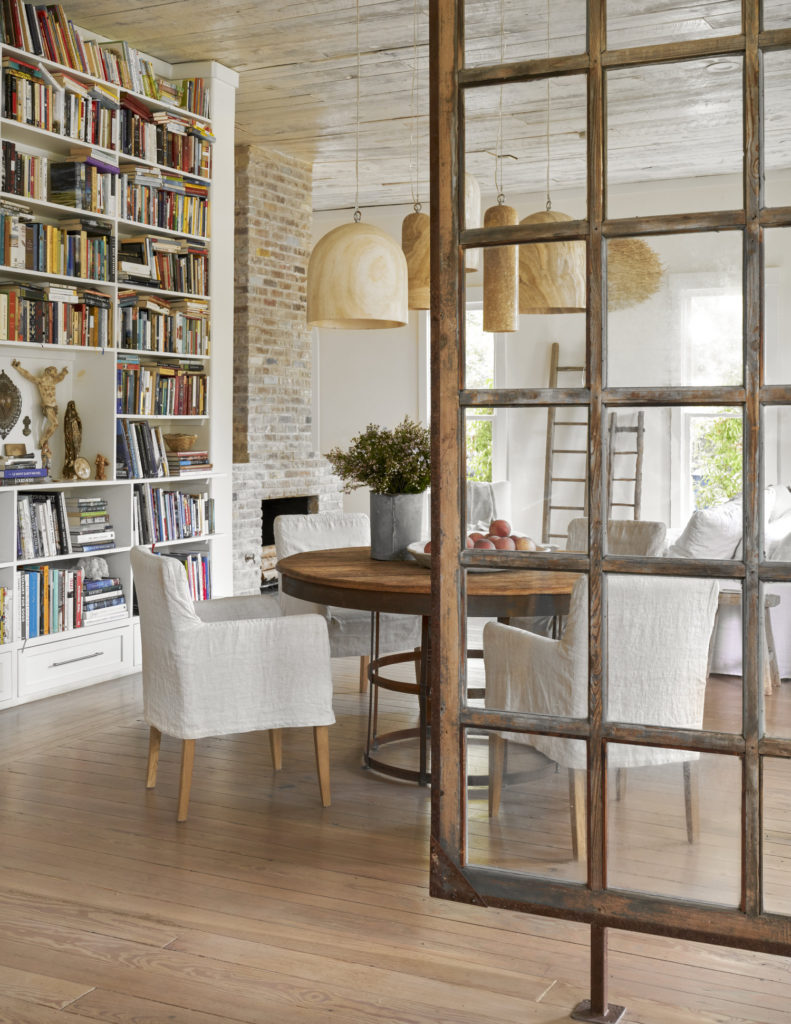 (image: Jenny O'Connor Studio)
---
PEDALBOARD
This summer I want to book a pedalboard tour. It looks so fun to me! Have you heard of them?
Pedalboards, as you can see below, are kind of like a standup paddleboard combined with a bike. Our family loves standup paddleboarding, so I think we'd be up for a pedalboard adventure too.
This picture is from Lake Hopatcong Adventure Co., which does 30 and 60-minute tours in New Jersey. P.S. They don't know me, I've just been thinking about summer activities.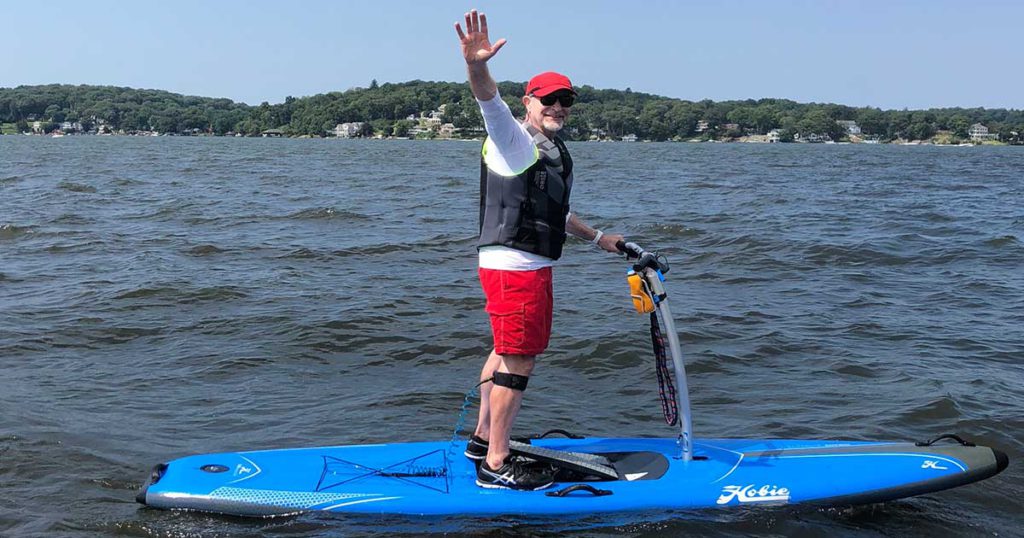 (image: Lake Hopatcong Adventure Co.)
---
BUILT INTO A CLIFF WALL
This Airbnb is built into a cliff wall in Cortez, Colorado. A cliff wall!
And here I thought we have building challenges. Ha!
You've got to see the pictures of this Airbnb. Someone is a very clever engineer and architect. You can also book this Airbnb here.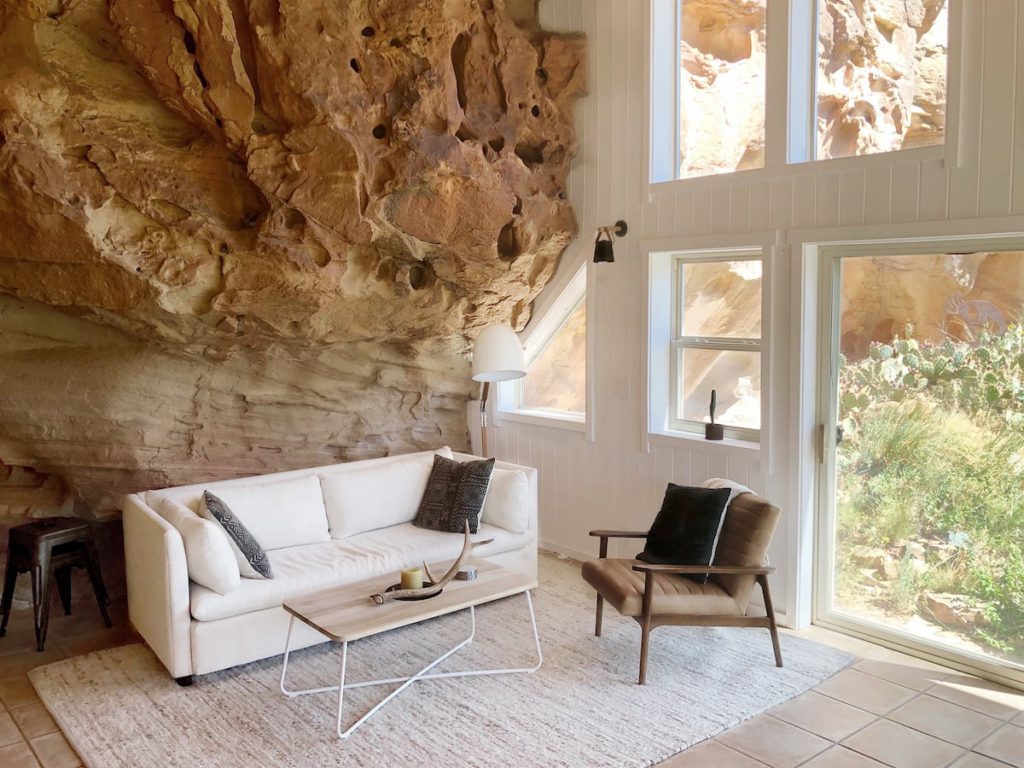 (image: via Airbnb)
---
FOOD FOR THOUGHT
The following is inscribed on the southeast portico of the Thomas Jefferson Memorial in Washington D.C.
"I am not an advocate for frequent changes in laws and constitutions, but laws and institutions must go hand in hand with the progress of the human mind. As that becomes more developed, more enlightened, as new discoveries are made, new truths discovered and manners and opinions change, with the change of circumstances, institutions must advance also to keep pace with the times. We might as well require a man to wear still the coat which fitted him when a boy as a civilized society to remain ever under the regimen of their barbarous ancestors."
– Thomas Jefferson, excerpted from a letter to Samuel Kercheval, July 12, 1816
---
Thank you for reading today's Happy List.
Be good to yourself and others this weekend.
I'll see you back here on Monday.
*affiliate links in this blog post*